Joey M. Martin is a musician regarded for his diverse musical interests, engaging artistry, and passionate enthusiasm for the choral art. He is professor of music at Texas State University where he serves as the Associate Dean for the College of Fine Arts and Communication and as the Director of Choral Activities teaching graduate courses in choral conducting, choral literature and vocal pedagogy. Dr. Martin has been recognized as a Favorite Professor at Texas State as well as the School of Music Professor of Distinction both in Teaching and Service. During his time at Texas State he has directed four of the six university choirs. Choirs under his direction have appeared at the Southwest Division of the American Choral Directors Association (ACDA), the International Kodàly Festival, the Texas Music Educators Association Convention, the National Endowment for the Arts, and the National Conference of ACDA. During the summer of 2005 he traveled with Texas State Chorale giving concerts in Vienna, Budapest, Salzburg, and Prague. In 2007 he returned to Europe with VocaLibre for a week of shared learning at the Slovakian National Conservatory in Bratislava. Most recently, Dr. Martin directed Texas State Chorale in concerts at the Nelson Mandela Metropolitan University (Port Elizabeth) and throughout the Garden Route of South Africa.
In addition to his work at Texas State, Dr. Martin has served as the artistic director for the Alamo City Men's Chorale and with Craig Hella Johnson and Michelle Schumann as part of the creative team for the Victoria Bach Festival. His schedule is filled with engagements as guest conductor/clinician throughout the US, Europe, South Africa, and England. Recent engagements include conducting the Connecticut American Choral Directors Association Women's Honor Choir, Conducting Professor for the Transient Glory Choral Symposium and Festival at NYU, conductor for Honor Choir USA in Honolulu, Hawai'i, and director of the Texas Two Year College All-State Chorus. He currently serves as the music director for historic First Protestant Church (New Braunfels, TX). As a pianist, he also enjoys collaborating with vocal artists in recitals serving as coach/accompanist for such diverse artists are Jennie Olson, Maria Jette, Timothy Jones, Cheryl Parrish, and Juli Wood.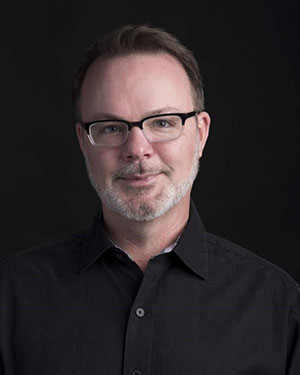 Dr. Martin received his DMA in choral conducting from the University of Texas-Austin where he studied conducting with Craig Hella Johnson, piano with Betty Mallard, and voice with Martha Deatheridge. He received his Master of Music and Bachelor of Music Education (Vocal/Choral) from Southwestern Oklahoma State University where he studied voice with Dr. Charles Chapman and piano with Dr. James Breckenridge. He is a recent graduate of the Harvard School of Education Management Development Program.